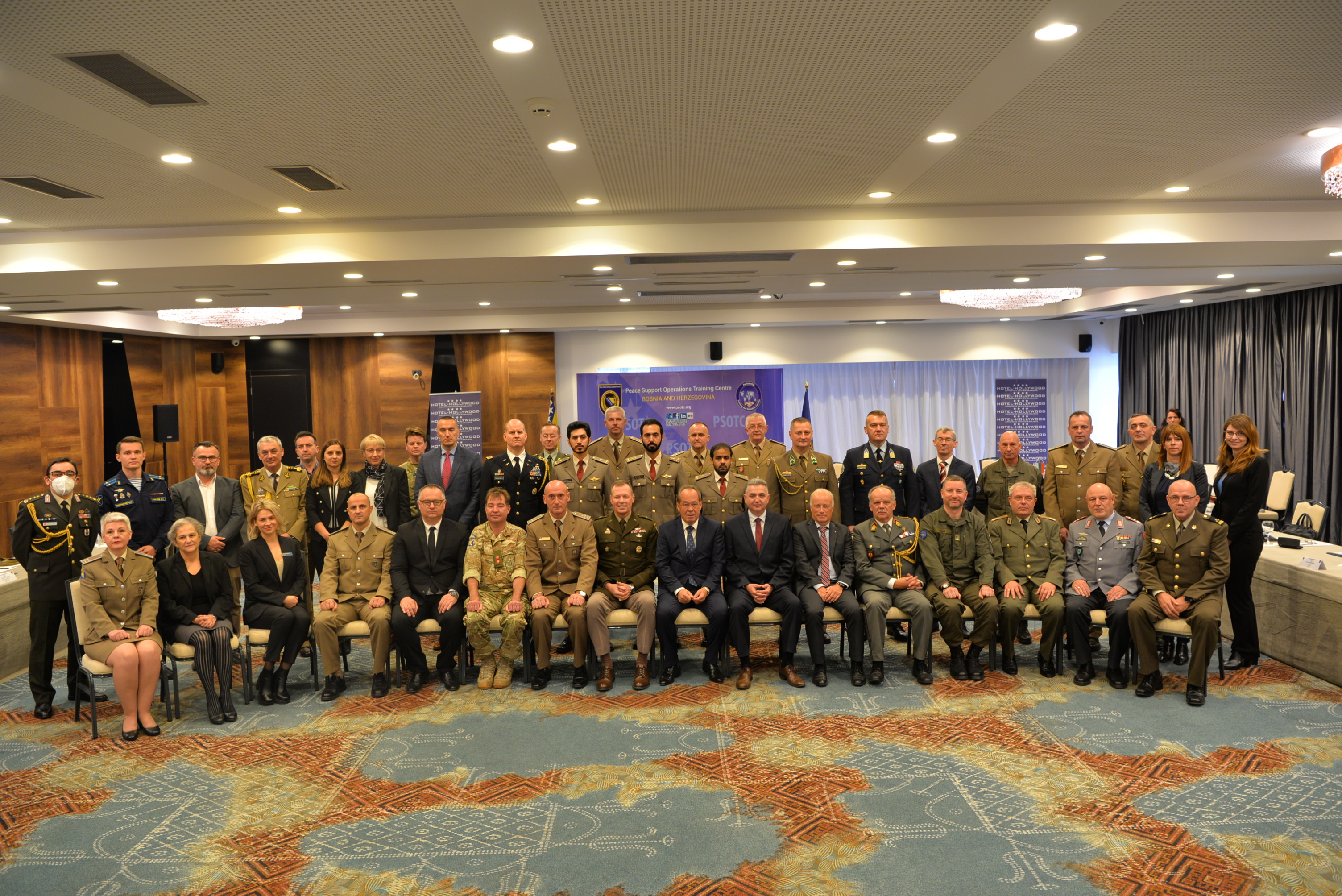 The conference gathered 42 participants from 15 countries as well as different organizations and institutions. The conference was opened by the Minister of Defense of Bosnia and Herzegovina, Dr. Sifet Podžić. In his opening statement, the Minister of Defense emphasized several key areas the Ministry of Defense of Bosnia and Herzegovina is facing at this moment and upcoming years. Among all key areas, the PSOTC has a special position in being one of the most important parts of Bosnia and Herzegovina contribution to peace and security. PSOTC has its recognition not only here in Bosnia and Herzegovina, but abroad as well. Participation of significant number of participants from 15 countries is presenting what importance of PSOTC as a part of the Armed Forces of Bosnia and Herzegovina has on international level. Also, the Minister of Defense, Dr. Podžić stressed the importance of the project involving Western Balkan and Austria where the PSOTC will be having the role of a platform on behalf of Bosnia and Herzegovina in 2023 as well as upcoming re-accreditation of the center by the NATO ACT in 2022. Thus, contribution of the partners either domestic or international to the PSOTC mission is very important to stay in the line of success.  
Among others, the NATO HQ Sa Commander, BG Eric Folkestad and the representative of the Austria Ministry of Defense, Col Dr. Michael Pasendorfer shared their views on the PSOTC mission and accomplishment giving clear support to continuation of mutual cooperation.   
During the conference, all participants had an opportunity to hear different analyzes of PSOTC mission for the period of last two years since last conference presented by the PSOTC staff led by the PSOTC Commandant, Col Elvedin Omić.