Damjan Sukara
Lieutenant Colonel
Chief of Training and Education Department
OF-4 (BIH-A)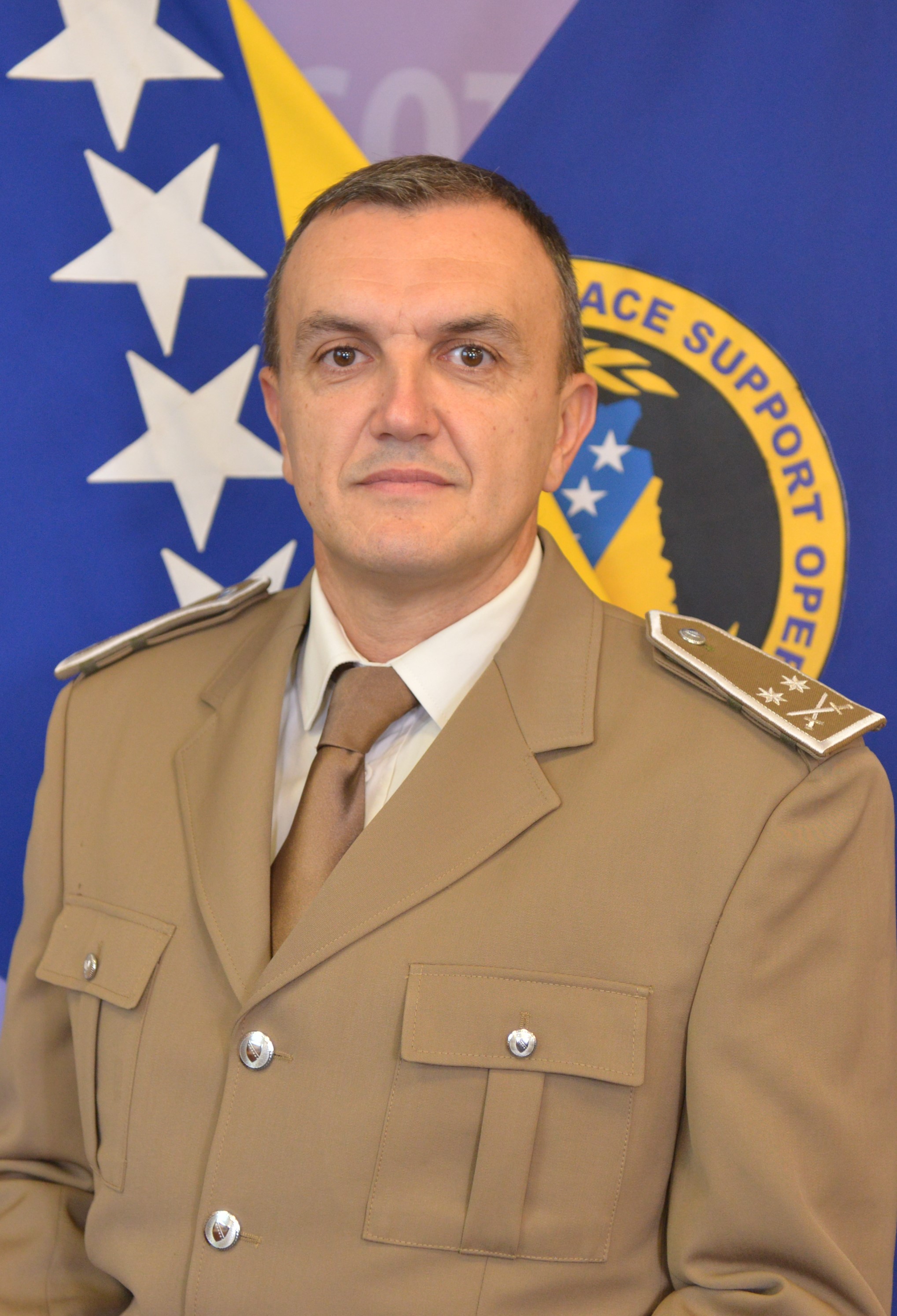 Lieutenant Colonel Damjan Sukara was born in Bugojno 1977, Bosnia and Herzegovina. Prior to appointing as the Head of Education and Training Department (E&TD) of the Peace Support Operations Training Centre (PSOTC) in 2022, LtC Sukara was appointed to the duty of Directing Staff / E&TD / PSOTC.
Lieutenant Colonel Sukara's previous duties include both command and staff duties in national postings, beginning from the Platoon level up to the Battalion. He served as an Infantry Platoon Commander in 715th BDE in Bileca (7th Corps/Army of Republic of Srpska), Honour Guard Platoon Commander (GS/Army of RS), Military Police Platoon Commander for antiterrorist activities in MP Battalion (GS/Army of RS), Chief of S3 at MP Battalion/Tactical Support Brigade (AF of Bosnia and Herzegovina). Since 2020 he was posted at PSOTC where he assumed the duty of Directing Staff / E&TD / PSOTC. In 2020, as part of Peace Support Operations he served as a Staff Officer within ''Resolute Support'' Mission in IR Afghanistan.
LtC Sukara's educational background includes military education. He graduated from theMilitary Academy, Land Forces – Infantry, Belgrade, Serbia, in 2000. He has completed a wide range of specialized and functional courses. In 2015/16 he completed the Supreme Joint War College (SJWC/ΑΔΙΣΠΟ) in Thessaloniki, Greece.                                                                                                    
Lieutenant Colonel Sukara is married and a father of a daughter and son.